Our History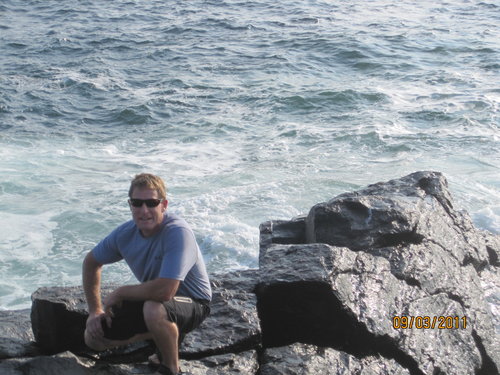 Bob Coombs II, President of RL Coombs Inc. was born and raised in Brunswick, Maine. The first born son to Bob Coombs, owner of Bob Coombs Builder grew up working alongside of his father and crew on the job site. Known to prospective homeowners and his father's crew as Bobby, starting at age 8, he spent numerous hours on the weekends and during summers with his father from building houses to attending house closings. He was an adopted son to the entire crew, learning many lessons from the "old-timers." He took an early interest in custom design woodworking including furniture and trim. By the age of 19 he was running a crew and developing solid relationships with subcontractors and suppliers. In 1988, he began his own company, and in 1996 RL Coombs Inc. was up and running. Bob developed strong building fundamentals growing up, while incorporating advanced building technology and sustainable and green building practices. As unrealistic as it may seem, Bob has over 35 years' experience counting the hours he clocked beginning at age 8. Bob inherited a passion and solid ethics for building, passed from one generation to the next.
Beyond building, Bob enjoys boating in the Casco Bay. He is an avid hiker and stays fit with cycling, running, rock climbing, and Crossfitting. Bob enjoys climbing Maine's highest peak, Katahdin as well as the highest peak in New England Mt. Washington. In February 2010, he successfully summited the world's highest free-standing mountain, Mt. Kilimanjaro, reaching a commanding 19, 340 ft.
Bob resides in Harpswell with his wife Lisa.